The Heat Of Battle
A downloadable game for Windows
WARNING: This is a Ludum Dare Jam Game, made in 72 Hours to some ridiculous theme and is not to be played by humans.
Your Casting Troubles are over!
We are Protagonists Unlimited. We don't provide protagonists for your game. We complete your vision. Working with some of the finest talent in the games Industry, our books are full of high quality protagonists for all genres, styles - and budgets!
Our Award Winning Talent
Meat McBeef

As seen in of Shooty Bang Man, Shooty Bang Man II, Shooty Bang Man III, Shooty Bang Man IV, Shooty Bang Man V, Shooty Bang Man VI, Shooty Bang Man VII, Shooty Bang Man VIII, Shooty Bang Man IX, Shooty Bang Man X and the unforgettable Shooty Bang Man XI.
Bunny Amour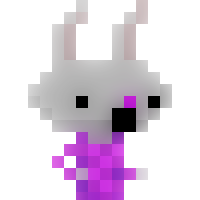 As seen in Love Bunnies and the BAFTA winning Love Bunnies II.
Call Now!
Talk to one our of industry leading agents today to see what Protagonists Unlimited can bring to YOUR game project!
Controls
Gamepad Highly Recommended
Or you can use Cursor Keys to move
A Button or Enter/X/C keys to Interact/Talk/etc
Hold R1/L1 or Shift Key to Run
X Button or Z Key to Jump
Content Warning
Mild swearing
Bloody cartoon violence
Non-judgemental Romance
Dodgy 4th wall breaking stuff.
Credits
Writing, code, art, sound & music by "hexagore" and is (c) 2018 Stairfall Institute
"The Heat Of Battle" was made with Hassle & Hexr, a custom adventure game engine.
Download
Download
heatofbattle_ld41-1.5.2-fix-win-x64.zip
67 MB
Comments
Log in with itch.io to leave a comment.
Can you make a mac version?
Probably not going to have time to do a mac build of this any time soon but there's a web version up if you look in the Ludum Dare submission page!
I love your (sometimes grim and dry, sometimes bright and joyful) sense of humor, and that game is another paramount example of it. <3 These two very different characters swapping places and their genres? Absolutely wonderful! I also really liked the pretty different characters of the soldiers, the description of their potential love interests or what they are looking for in a partner felt deeper than in most 'full version' dating sims. <3 Thank you so much for this, Charlotte! Happily I recommended your game in one of our compilation articles about the Ludum Dare 41 as well as it's featured in the related video. :) Keep it up!

Best wishes,
Sebastian
Hilarious as always! (I've shared this already but more comments = higher up the page on itch.io?)
good work! i loved you art, congrats
Can't download from itch app D: Is the game for Windows?
Oh wow thanks for letting me know about this! Yes I'd forgotten to tick the 'windows' button so I guess that stopped it from being downloadable in the itch app. SHOULD be fixed now. THANK YOU!!!!
Great story there! feels like wreck it ralph where they goes to another game.
for those who enjoy watching than playing. hope you like it :D
What I learned from THOB - in addition to not crossing streams, don't misplace protagonists. :)

PS For anyone watching, please consider subscribing for a copious amounts of indie games.